When you're starting a new project, thinking about what lenses to use is very important. It defines the look and feel of a project, but also needs to be practical and let's be honest, it needs to fit in the budget.
Women on a Roll is a documentary about roller skaters, so I knew there was going to be a lot of movement and unpredictable things happening that I didn't want to miss. Since we were a small documentary crew, I needed lenses that would give me flexibility. This meant that I needed lenses that could zoom quickly, from a wide to a long shot, and preferably stayed in focus when I zoomed in or out. Only so-called parfocal lenses can do that and they are usually not cheap.
Angenieux is a French company which has been making cinema zoom lenses for more than a 100 years and they have even travelled to Space. Since I had the privilege to work with some of them on other projects I immediately thought about them when choosing lenses for the project.
Something that was a bit limiting in choosing the right zoom lenses was the fact that the camera that we used, a Panasonic EVA1, has a EF-mount on the body. Most professional lenses use PL-mount, so there wasn't that much to choose from. Luckily, at Angenieux they have thought about that issue.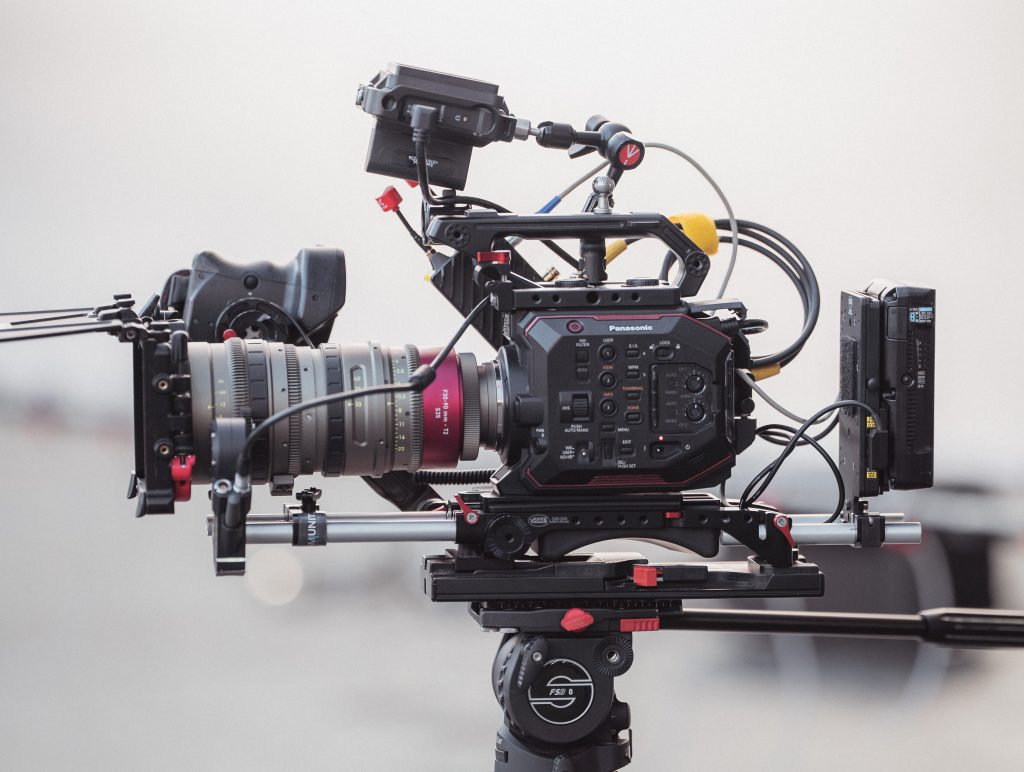 The Angenieux EZ-1 and EZ-2 were the best choice for this project. They have the capability to change lens mount between PL and EF very quickly, by simply screwing it on the back and replacing it with the mount that you need. The EZ-2 has a 15-40mm range which is perfect for wide and medium shots and the EZ-1 has a range of 30-90mm, which is fantastic for medium to close shots. All at a T-stop of T2 continuously, which is very nice for low-light conditions and creating soft look images. So far the practical side of these lenses.
Another thing that is important, is of course what the image looks like through a lens. Angenieux is a French lens company that has been around for a very long time and is especially known for high-end zoom lenses.
The EZ-1 and EZ-2 are very sharp, yet soft enough to give a more romantic image or look, something I think was a very good choice for this particular subject. To make things extra dreamy we put a Photo prism in front of the lens. This made the edge of frame a bit more blurred and reflected the background of the set a bit. Mirrors and reflections are in fact an important subject inside the narrative of the documentary.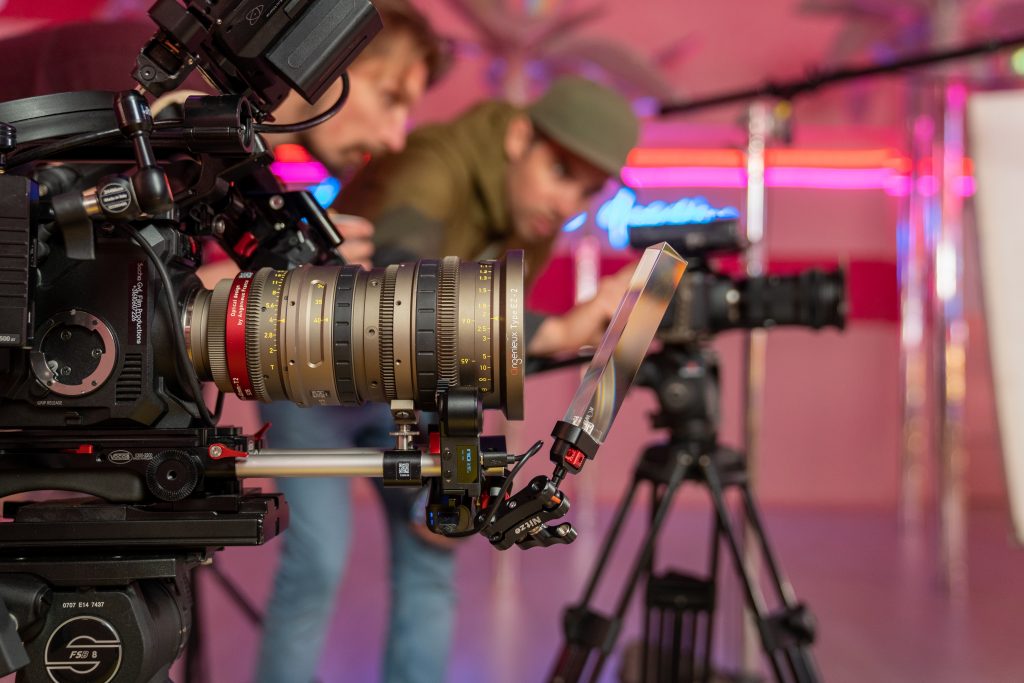 For one particular shot we used a Samyang 10mm lens, which is extremely wide, but looked amazing in the enormous wide Hall 1 of the RAI. The curved roof of the hall looked extra warped, which exaggerated the size of the place and made our skater looking very small from afar, but very big when she stood close to the camera.